HVAC in Fairfax VA
Serving Homes Throughout Northern Virginia
Need HVAC in Fairfax? Give the Air Treatment Company a call! We're equipped to handle it all, big or small. For over half a century, our highly trained and skilled technicians have delivered premier heating, cooling, duct cleaning, and indoor air quality services to residences throughout Northern Virginia. It is our mission to make your household a more comfortable and safer environment, so that when you get home at night, you'll be able to kick back and relax without having to worry about it being too hot or too cold. That's just the Air Treatment Company way!
We take pride in the reputation that we have built over the years, and are considered to be a top-rated company in our industry. Our dedication is to providing fast and friendly service, as well as getting the job done right the first time. You can count on us to arrive on-time, and in time, to service your needs.
The Air Treatment Company Difference
At Air Treatment Company, we respond to all service calls in a prompt and courteous manner. When we arrive at your home, we come with the intention of leaving it in even better shape than when we came. Before any work has been started, we'll thoroughly assess the issues at hand and provide you with solutions best-tailored to your needs. We also offer upfront quotes so that you'll know what we're paying for prior to fulfilling your service call. Your satisfaction is our guarantee!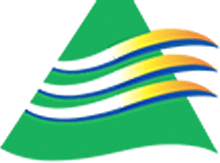 Providing Top-Quality Heating, Cooling, and Indoor Air Quality Services Since 1958
Why Choose
Air Treatment Company?
Affordable Coupons & Specials Available.
Superior Workmanship at Competitive Rates.
We Provide Free Estimates for New Equipment.
NATE Certified & Extensively Experienced Techs.
Customer Comfort & Satisfaction are Prioritized.
Hear from Our
Happy customers
I trust them completely.

They not only performed the work for an honest price, but they went above and beyond to ensure a job well done!

They did the repair job professionally and explained everything he did.

Quick service. They came out the same day I called.

I feel in great hands.
Proudly Serving Fairfax County & Surrounding Areas
703.270.0881
518 Mill Street NE
Vienna, VA 22180
Map & Directions [+]
Request Service Emergency Services Available
The Truth About Closing Vents: Why This HVAC Hack is a Total Bust

You turn out the lights before leaving a room because your parents raised you right. You know that leaving lights on is wasteful. By that logic, ...

View More
Does Your Heat Pump Have Auxiliary Heating?

A heat pump provides comfort in an unexpected way: by extracting heat from the cold air outside. But what happens when temperatures are so low that ...

View More
Does Your Furnace Make Your Indoor Air Dry?

Chapped lips, dry skin, inescapable static electricity -- you're well familiar with the symptoms of dry winter air. As you may recall from sixth-grade ...

View More
Top Notch Service Everytime
Choose Air Treatment Company for your heating, cooling, duct cleaning, and indoor air quality needs today! We're dedicated to servicing all your indoor comfort needs. We'll have your home feeling right every time you walk through the door.
Get Comfortable